Project Directory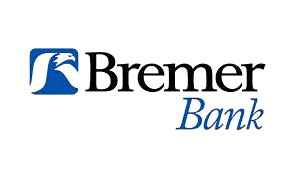 Brian McAlpine Chose the Momentum West Region After Living in the East Coast and Colorado
Brian McAlpine has a job that he loves. As a successful commercial insurance advisor, he works with businesses and property owners throughout the region, helping them solve some of their most pressing challenges. "I learn something new every day because I am constantly looking for new ways to help my customers," Brian commented. For example, he was recently presented with a unique challenge. One of his customers was looking to sell their manufacturing company but the buyer wanted to make sure that the products were insured against defect or liability after the purchase was complete. Through his role at Bremer Insurance, a division of Bremer Bank, he was able to provide them with a continuum policy that made the sale of the business possible. Brian takes pride in finding and delivering the solutions his clients need, especially when it requires thinking outside the box and getting creative.
---
Brian chose to live in the Momentum West region of Wisconsin, after being raised and educated on the east coast.
After growing up on the East Coast, Brian later relocated to Colorado for a career opportunity. While there, he and his wife Andrea decided they wanted to start a family and began considering where they wanted to put down roots. Having grown up in Hudson, and desiring to raise a family in a safe area with a growing economy and lots of nearby resources, Andrea suggested relocating to the Momentum West region – a decision that has resulted in additional career opportunities for Brian.
Initially, he moved to the area while continuing to work for his Colorado company. Once here, he began to look for opportunities to work for a local firm. His in-laws are clients of Bremer and introduced him to local leadership. Upon learning more about the bank and their insurance division, he knew it was a good fit. With an opportunity to take over a book of business, Brian decided to make the switch and join Bremer Insurance full-time.
Even before he was presented with a new career opportunity, Brian decided that he enjoyed living in this area of Wisconsin. "I had never been here and didn't know what to expect. It's beautiful, people are friendly, the standard of living is great regarding the value for your dollar. I have enjoyed my time in Wisconsin, spending time outdoors while still being close to Minneapolis/St. Paul. Here, you get the ideal combination. People are very warm and welcoming and open to letting new people into the community. This is not always the case when you move somewhere new."
There are benefits to working for a local firm.
One reason Brian wanted to work for a local firm was the opportunity to plug in to the community. Being new to the area, he wanted to work for a company with a culture of local involvement so that he, too, could meet other community members and quickly become part of the fabric of Polk County and the Momentum West region. "I believe in Bremer's mission and I admire how Bremer is invested in the local community. Bremer's emphasis on "giving back" has opened doors for me to do things like join the Polk County Economic Development Council. This has been valuable to me because it has allowed me to better understand local concerns and goals, and to hear from my neighbors as well as local business owners and leaders," said Brian.
Bremer's community involvement is an important attribute that drew Brian to the company. Bremer is 92 percent owned by an irrevocable trust, designed to distribute profits throughout the community by making charitable donations. Every year the Otto Bremer Trust gives between $45 - $50 million to local charities. The remaining eight percent of the company is employee-owned, making Bremer different from most banks.
There is plenty of opportunity for young professionals in the Momentum West region
Brian and his wife Andrea, a family lawyer, were both able to find rewarding careers upon relocating to Wisconsin. They engage in work that they enjoy because the companies they work for, and the people they work with, are a good fit for their ideals and priorities. Like other young professionals, they have found that it is possible to "have it all" while living in a rural community.
To further explore the job and business opportunities available in our region, email Steve Jahn with Momentum West at steve@momentumwest.org.